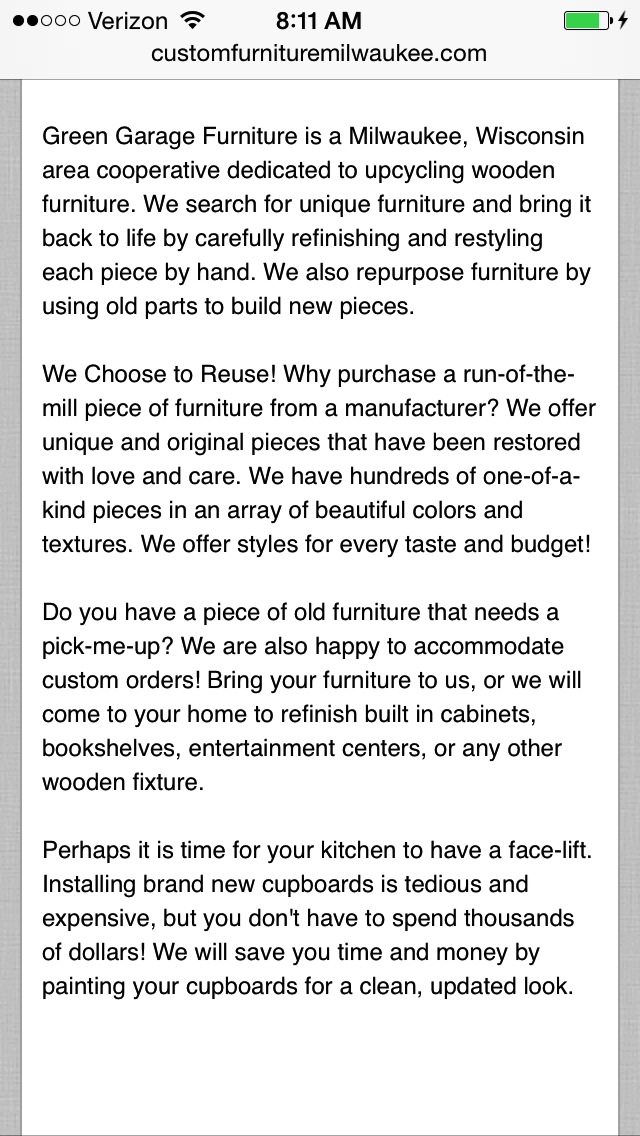 The Green Garage restyles furniture. They take unique beautiful pieces and bring them to life again. With new paint and hardware old furniture pieces turn into stunning furniture.
The Green Garage is a group of eight people from the Milwaukee area who started a co-op to repaint old furniture, built-ins or kitchen cabinets. Custom pieces are designed by using parts of old pieces. All pieces are finished with environmentally-friendly safe, water based products. The furniture can be found in three locations at Blooms in Bloom flower shops in East Troy, Mukwonago and Eagle.
403 Black Earth Rd.
Wales, WI 53183
Phone:
(262) 617-4209
Business Hours:
Tue-Fri 10:00 am – 5:00 pm 
Sat 10:00 am – 3:00 pm 
Next time you find a piece of furniture that needs a little sprucing up try the Green Garage to bring it to life.
Website:
http://www.customfurnituremilwaukee.com/