Embrace the Treasure Hunt: Welcome to the world of flea markets. Get ready for a thrilling treasure hunt where you can discover unique items on every corner.
Wisconsin's Flea Market Extravaganza: Pack your curiosity and sense of adventure because we're about to dive headfirst into Wisconsin's Flea Market Extravaganza. Nestled within this picturesque state, you'll find a treasure trove of unique markets, each with character and charm.
Whether you're searching for vintage gems, handmade crafts, or a taste of local flavor, Wisconsin's flea markets offer an experience like no other.
Below, you'll discover a curated list of local flea markets that make Wisconsin an antique hunter's paradise as we embark on this journey together.
---
1. Adams Flea and Farmers Market
---
Tip #1: Early Bird Gets the Worm: If you're serious about scoring the best deals, consider arriving early. Many vendors unveil their best finds at the crack of dawn.
---
11. Antique & Pickers Flea Market
Green County Fairgrounds
2600 Tenth Street
Monroe, WI 53566
(608) 325-9159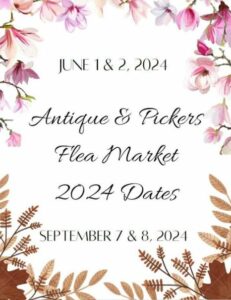 ---
---
Crivitz Flea & Farmer's Market
Treasure seekers and bargain hunters………looking to go treasure hunting?
Our market offers a wide variety of bargains, treasures, and unique items for everyone. Shoppers come to the Crivitz Flea & Farmers Market from all over Wisconsin and discover everything from antiques and collectibles to arts and crafts to new merchandise.
We offer 15 Thursday – shows this year starting Thursday, May 26, 2022, and ending Thursday, September 1, 2022, including Monday, July 4, 2022 (8a-4p).
A small Flea Market will also be held on Monday, July 4, 2022, at the Crivitz Community Veterans Park this year. Each offers a unique display of goods and services.
Join us at the Crivitz Flea & Farmers Market for Great Shopping and Great Family Fun, and experience this Near North tradition for yourself!
---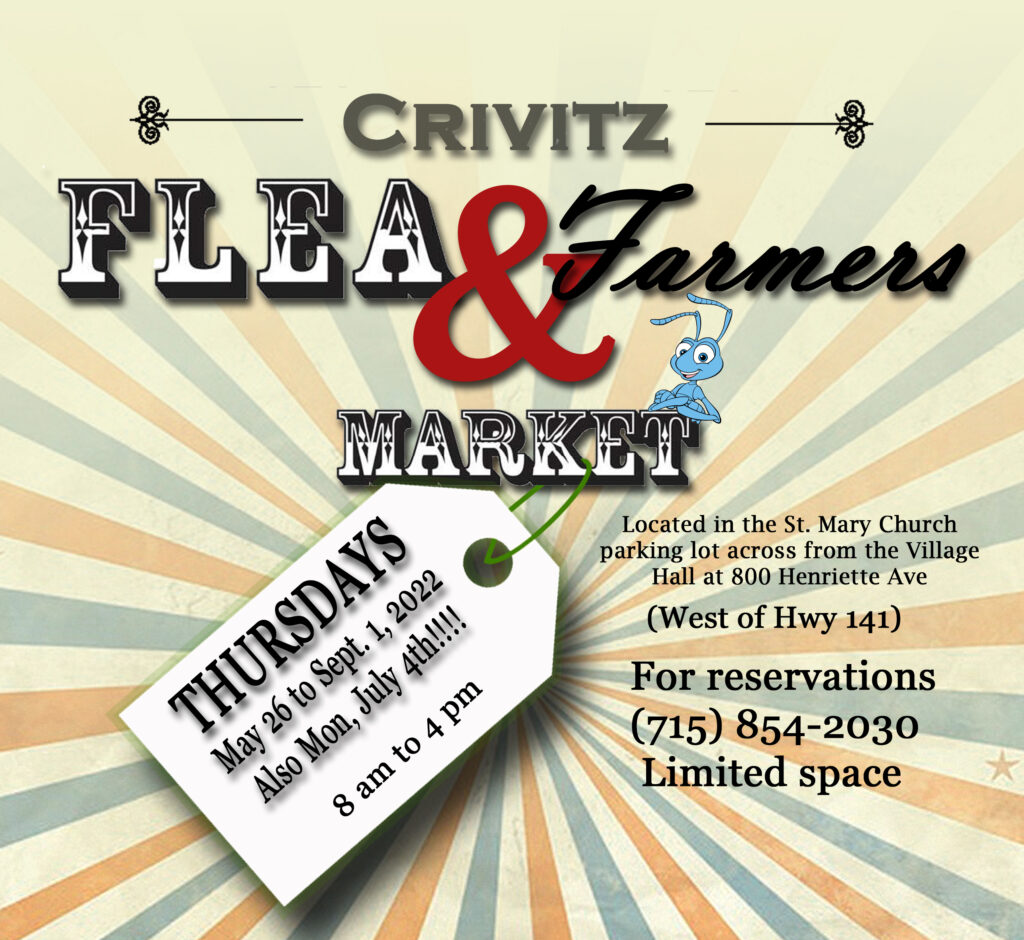 ---
Tip #2: Cash is King: While some vendors may accept card payments, it's a good idea to carry cash. It simplifies transactions and can help you negotiate better prices.
---
The Elkhorn Antique Flea Market is Southeastern Wisconsin's largest and one of our favorites. You can find just about anything that you might be looking for. This is the one you do not want to miss.
It is held four times a year on a Sunday. Plan to go early in the day because many items are one of a kind and may be sold before you get there. The variety of items ranges from beautiful garden decorations, furniture, clothes, antiques, and collectibles ranging from vintage radios to fishing tackle and fresh produce.
As you browse the aisles, you find items you would never find anywhere else. Make sure you take the time to see everything. Plan to spend the whole day and enjoy the special food wagons.
---
Tip #3: Bring Reusable Bags: Pack some sturdy reusable bags or a cart to carry your newfound treasures. You'll appreciate the convenience as you shop.
---
7 Mile Fair
2720 7 Mile Road Caledonia, WI 53108
Open Every Saturday and Sunday Year-Round
Outdoor Market 9 am-5 pm Indoor Market 9 am-5 pm