Create Your Own Small Business
Do you have a passion for Antiques, enjoy arranging furniture and creating visual displays? If so, you may want to create your own small business by setting up a booth in an Antique Mall.
Antique Malls feature a group of Antique Dealers who rent a space sometimes referred to as a booth. Each area or booth is maintained and decorated by individual dealers. The rentals' cost is usually monthly, starting at about $25 a month for a few shelves to several hundred dollars for larger floor space. Many Antique Dealers have multiple income streams by renting rooms at several malls, displaying at shows, and running eBay stores. Each area in a mall reflects the individual taste and style of display.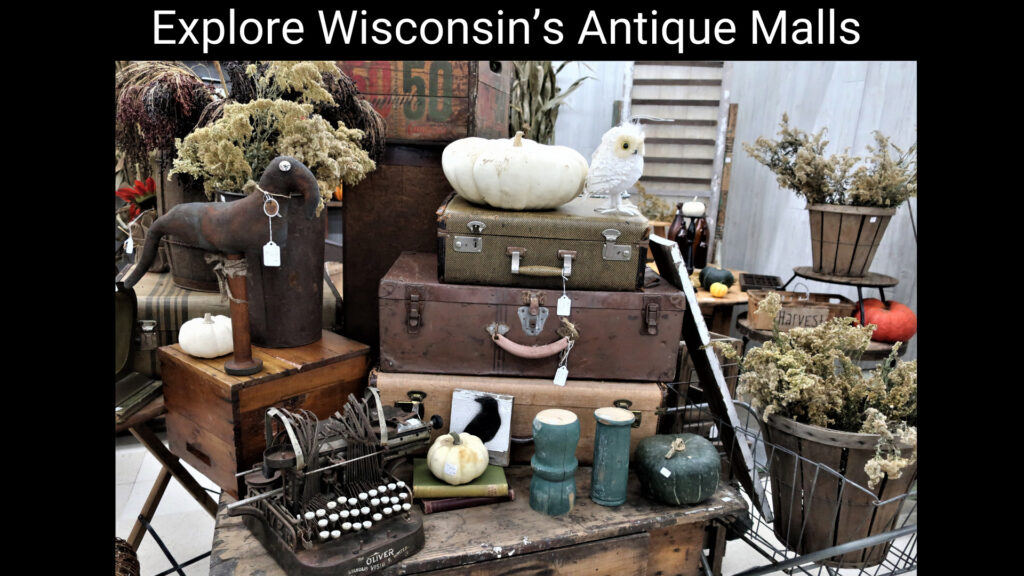 ---
How to Get Started –
Study Your Competition
Designing and creating a space to display and sell your antiques takes some planning. Before renting a booth space, visit several antique malls in your area and study how others have set up their displays. The goal is to use every square inch of space, allowing your visitors to see and access all of your products. How are the price tags designed and attached to items? Which type of displays best grab your attention and make you notice what is for sale?
---
 Find Out the Rules and Regulations
Compare the pricing and regulations at several malls before signing a lease. There are rules and restrictions in place at each mall to ensure the success of your business. Some malls require dealers to spend a certain number of hours per month to help staff the floor, while other malls provide that service. There are also commission fees involved for items sold. They range from 5% to 20% of goods sold. The costs vary among malls and are essential to consider when choosing where you set up your business.
---
 Choose a Location
Choose your location wisely. You will be visiting your booth weekly or several times a month to stock and keep everything neatly organized. Decide how long of a commute you are willing to take. It may be better to start with a small space in a mall that is close to where you live and then expands once you get a little experience. Talk to a few other dealers in the mall and ask them if they have successfully sold. High traffic areas may do better than shops that are off the beaten track.
---
 Create a Home Workshop to Prepare Your Items
Before taking your treasures to the mall, they need to be researched, cleaned, and priced. Set up an area in your home to work with your items. A basement or spare room works well with a few tables and shelves. Some supplies you will need are price tags, string, scissors, a paper punch, and plastic sleeves for paper goods. I always kept a basket of supplies handy in my car for quick repairs while working at the mall. You never know when a price tag might fall off, or you need to make a temporary sign.
---
 Prepare & Organize Your Antique Mall Booth
Start with a clean space. Decide on a theme to use, such as country, contemporary, deco, manly, classic, or whatever fits the type of antiques you plan to sell. Decorate the walls, floor, and shelves first before adding your antiques. Decide if you need to add shelf paper to your shelves or carpet to the floor. Many booth spaces use pegboard for the walls so you can easily hang your products. Lacy tablecloths work well to hide bare walls, and it allows hanging hooks.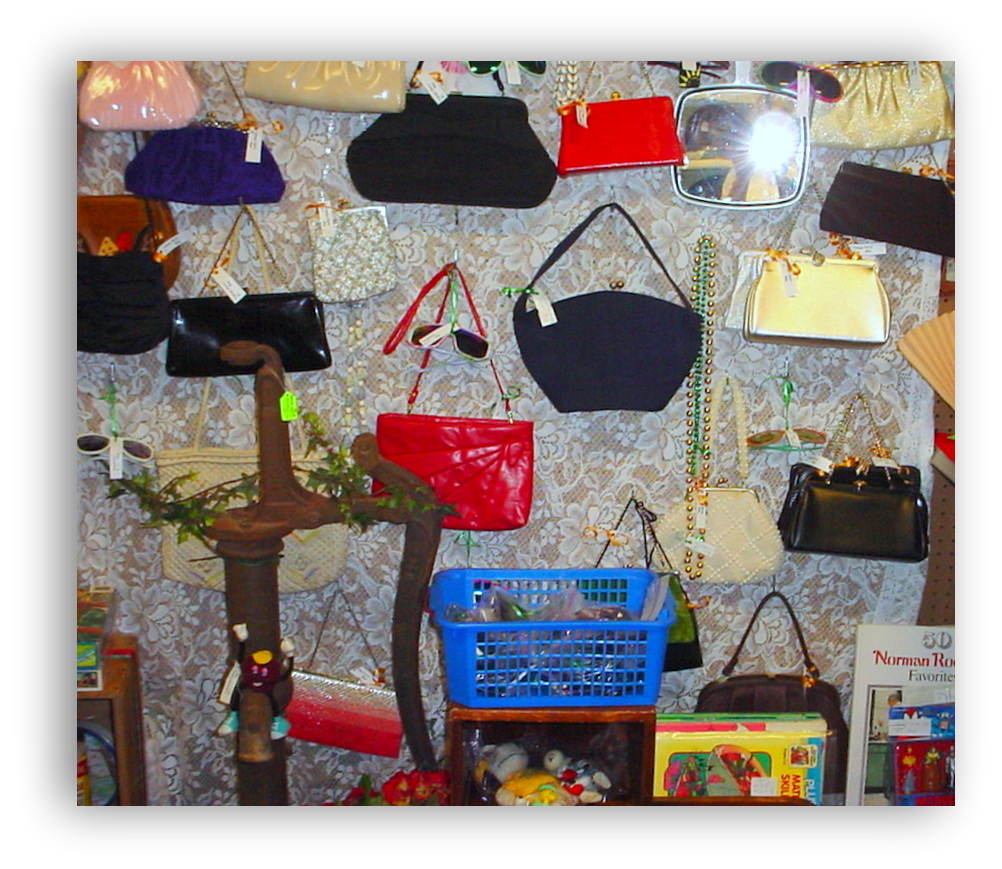 Organize Your Treasures to Display
Measure and draw a general floor plan of how to display your products. At home, you can prearrange your sections on a table or in a room. Creating a mock setup makes it easier to visually see how your displays will look and save time setting up at the mall. Once you have a general plan, pack your items carefully in boxes and head to the mall.
Once you are ready to start decorating, place your most significant pieces in the space first, such as furniture, and then add the smaller accent pieces. The first time you set up your booth will be the hardest and take the most time. Give yourself plenty of time to accomplish this task. It can feel a little overwhelming, so you may want to do it over several days. If possible, ask a friend or family member to help you. After the initial setup, maintain and stock your space on a weekly or monthly basis.
---
 Make a Good First Impression
The first impression is the most important. Look at your view and notice how many things pop out at you. Keep things grouped that belong together. Keep sets of items together, such as dishware or sports memorabilia. Shoppers will glance for things that catch their eye. They know what they are looking for, so do not hide anything. No one likes to look through layers of things to find something at the bottom of a pile.
---
 Create Price Tags that Work
Each item needs to be priced and to have a price tag attached to it. The price tags need to be readable and easy to connect to your items without damaging the product. The best way to accomplish that is to attach with a ribbon or string. Avoid placing scotch tape or stickers on things that would become damaged from the glue, such as paper products.
Ask the shop owner how they want your tags designed. Each tag will need your booth ID. Sometimes the ID is a number, and sometimes it is a unique name such as "Lady Bug" Plan a code to use on your price tags for your inventory control.
---
How to Price Your Items
One way to determine your selling prices is to research completed sales on eBay. The completed sales will give you a sense of what buyers are willing to pay for items. Don't forget to add the shipping price that eBay buyers pay. You can always sell your products for less if you find that certain items are not selling well in your area. A rule of thumb is to double your cost. But sometimes, you purchase things at a super bargain, so don't sell cheaper than you need to. Compare the pricing of other dealers in the mall and keep yours about the same. Sometimes you will see price tags marked firm. You label an item firm so that you can run a sale with one large sign in your booth stating something similar to – 25% off all items unless marked firm.
---
How to Track Your Inventory
Create a spreadsheet or inventory list on paper to track your sales and profit. Running a booth is a small business, and you will need to apply some business procedures to your project. The easiest way to keep track of your inventory on display is to take photos of your collection. Unfortunately, sometimes shoplifting will occur from your booth. Theft may happen with smaller items such as jewelry. To secure valuable pieces, use a locked case.
---
 Advertise with Business Cards
Design a business card that describes what you have for sale, such as, if you specialize in Antique Hardware mention that on the business card and the Antique Mall Name. You can use an email address for communication. Place a stack of cards in your booth. Many shoppers will pick up these cards and refer back at a later date. Add a Facebook or social site for your guests to view your products online.
---
 Advertise Your Merchandise on Facebook
Create a Facebook page to post items that you have for sale. Many malls now have their own Facebook page and will allow you to post photos and descriptions.
---
 Track Your Sales and Costs
An antique booth is a small business. The advantage to running a small business will be your tax deductions. Discuss this with your tax accountant and decide the best way to set this up and what expenses you can deduct.
---
 How to Find Items for Sale
At first, you may start by just de-cluttering your house. We all seem to collect a lot of treasures over the years. Another way is to attend auctions and estate sales. Auctions are an excellent way to purchase a group of items in a lot that can be broken apart and sold individually. My special auction tip is to be patient with your bidding, save your money to spend at the end of an auction. Buyers become tired and cash poor as the night goes on, and at the very end, one can pick up lots at huge discounts. Estate sales are the same way. On the last day of the sale, most items sell for half price.
---
 Labor of Love
All of this may seem like a lot of work, but it is truly a labor of love. Learning and researching Antiques and Collectibles will keep your mind active. There is a whole community of dealers with who you will get acquainted. Many will become lifelong friends. You can express and use your creativity when you set up your displays. There is a lot involved in setting up an antique booth display, but your dream of creating your own business becomes closer with each step. Enjoy the journey. It should be a pleasant one.
---
Video: Decorating an Antique Booth
Antique malls consist of small business owners who build unique one-of-a-kind displays of vintage items. For many dealers, this is their dream job, and they bring their passion and hard work to their displays.