Top Destination in Southern Wisconsin
Four times a year an Antique Flea Market is held at the Elkhorn fairgrounds. This is a huge event. There are over 500 vendors who participate. Plan to spend at least several hours walking and browsing. The booths are located both indoors and outdoors. Everything is laid out nicely with plenty of room for everyone to display their goods. The selections are bountiful in variety and quality.
Video: Elkhorn Antique Flea Market

Many of the vendors display large collections of memorabilia and collectibles. Such as Red Wing Pottery, vintage toys, dishware and glassware, lunch boxes, garden sculptures, even a collection of cannons.
If you love to decorate with antiques this is the place to find what you are looking for. They have iron gates, wood shutters, stain glass windows, antique hardware, vintage pulleys, wagon wheels, tractor seats and much more. There is a nice variety of artwork, lamps and accessories.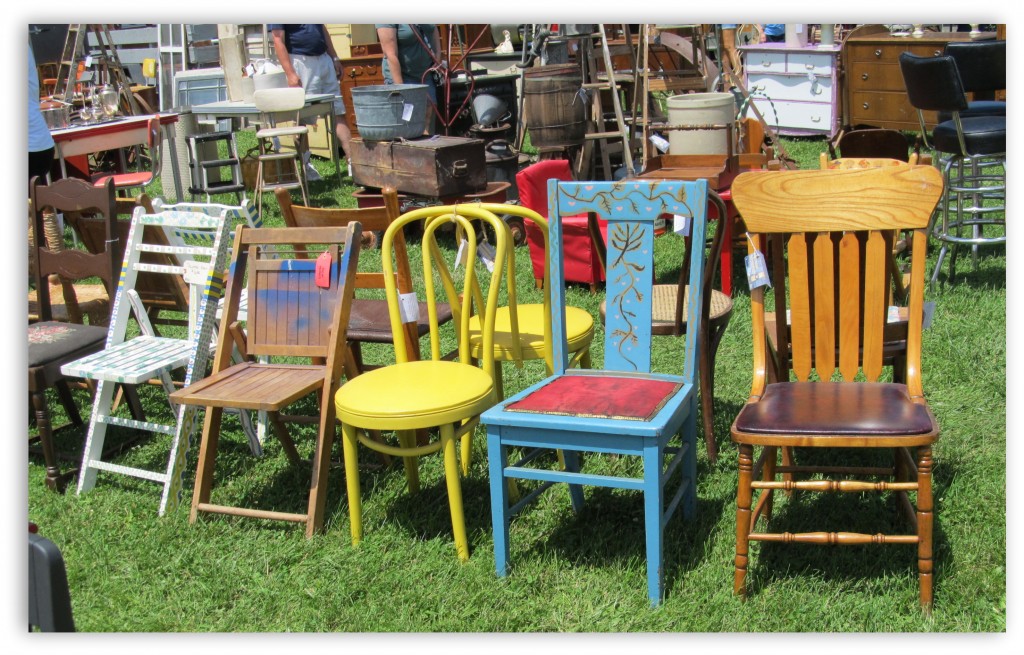 Furniture pieces such as dressers, beds, chairs and tables can be found throughout the grounds. Chairs can be found in all sizes and styles. Some have been painted with artsy flair. There are many displays to find inspiration for your projects. If you are planning to purchase some furniture plan ahead to bring a trailer or truck to transport it home.
Local artists and craft pieces can be found through the fair. One of my favorites was the metal garden sculptures. Sometimes they have demonstrations such as "Old World Wisconsin" characters presented how to use an antique spinning wheel.

Each space is setup and organized differently. It is amazing at the care and time that the vendors take to present their goods.
What is a fair without food? The Kettle Corn food stand fills the air with the sweet smell of freshly popped corn. For a more filling meal, head over to the Bistro Italiano for some Toasted Ravioli or Pulled Pork Bar-B-Q. There are picnic tables and benches to sit and take a break in the shade.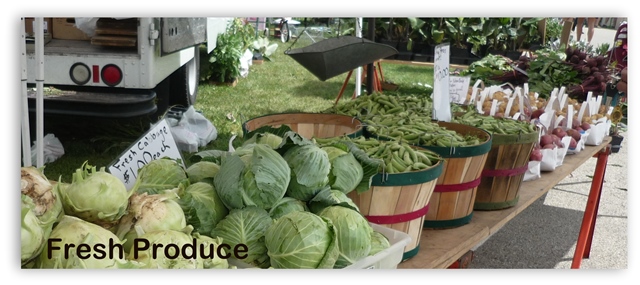 Several fresh produce vendors are located near the entrances. Great for picking up some fresh sweet corn, beets, peas, kohlrabi, strawberries, tomatoes and other locally grown fruits and vegetables.
With plenty of parking available and only a $5 entrance fee this one Wisconsin Flea Market that needs to be put on your list.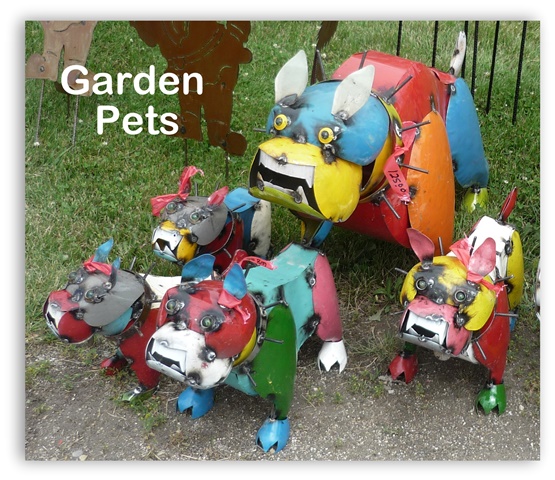 To find out when the next event is scheduled and learn more about what antique happenings are in Wisconsin visit Discover Antique Shops event calendar.