LOCATION
209 N Milwaukee St
Waterford, WI 53185
PHONE
(262) 534-3500
WEBSITE
https://www.waterforduniqueantiques.com/
FACEBOOK PAGE
https://www.facebook.com/waterfordantiquemall
---
ABOUT
One of my favorite places to visit is The Waterford Unique Antique Mall, tucked in the middle of The Village of Waterford.
The journey to Waterford will take you past farm fields and the beautiful Wisconsin countryside. Nearby is home to the famous Green Meadows Petting Farm (a must for all ages) and several Apple Orchards. Make a stop and visit Ela Apple Orchard for some apples, pears, cider, or honey to take back home.
The Waterford Unique Antique Mall is a delightful mix of old and new. Over 60 vendors have come together to create an unforgettable experience for shoppers. Most of the items are antique vintage, but you will find a mix of handcrafted items, re-purpose items, and even an Amish bakery, offering homemade chocolate and apple bread.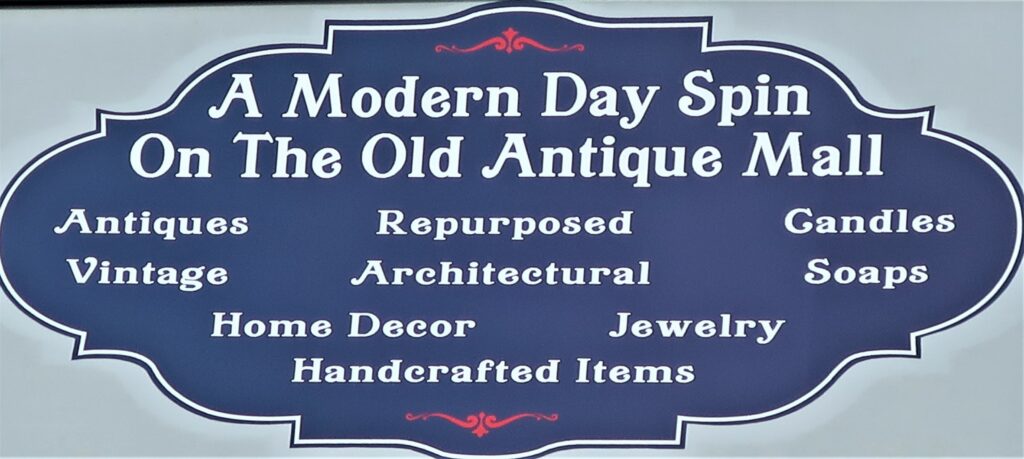 You will be delighted to find thousands of treasures displayed by creative, passionate people. At every turn and in every nook and cranny, you will find decorating ideas that can carry forward to your home. Each vendor is talented and creative in decorating their displays.
The vendors host a unique blend of antique and vintage items along with handmade crafts. The vignettes are well decorated, and one can visualize how things would look in ones home. Please take a sneak peek at what they have to offer by visiting their photo gallery on the Waterford Unique Antique Mall website. The website has a large gallery of photos.
The furniture offered is classic, rustic, and refurbished. Everything flows together to create a feeling of joy and delight as you shop the aisles. There is plenty of space and room to browse. The staff and vendors are friendly and helpful.
A Little Antique Trivia Quiz
One of the things I love most about visiting an antique shop is meeting and talking with the vendors. There usually is a story behind the items that they are selling. When you don't know what something is, they can give you an educated explanation. For example, do you know what the object is in the photo below? Hint: the answer is near the bottom of the page just below the video.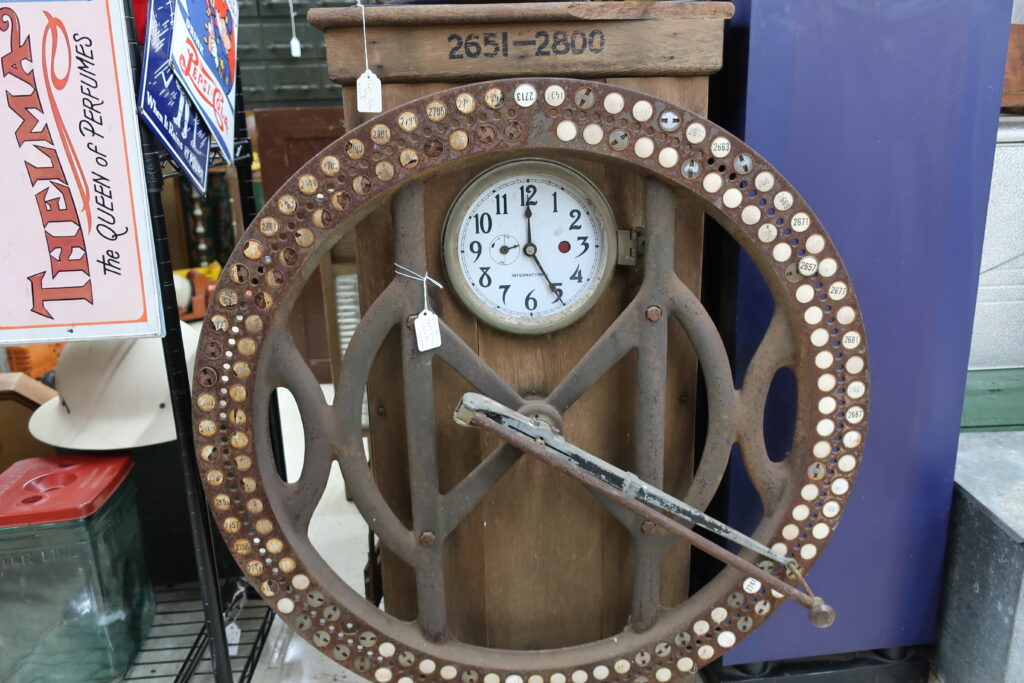 Four times a year, a flea market is held onsite. You can check the flea market dates here.
In November, Waterford hosts Christmas in the Village. It is the perfect time to do your holiday shopping. The mall sparkles with decorations, unique gifts, and vintage. Any time of year is worth the visit.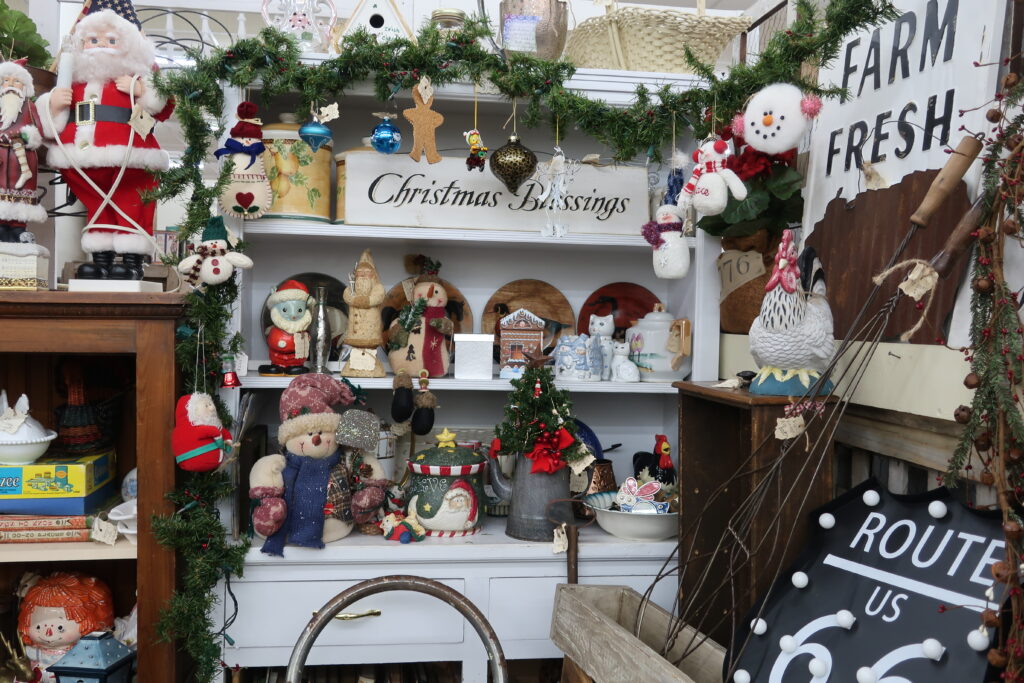 ---
Video: Take a Quick Tour of the Water Unique Antique Mall
The owners Ryan and Darla, take you on a tour of the mall. One special treat is the Amish bakery featuring fresh jams, salsas, vegetables, baked bread, yummy pickles, and chocolates. Darla talks a little bit about a few of the vendors and shares how she chose Waterford to open her shop.
A number of small businesses are represented in this mall. Remember to help support our local business'by shopping the small shops.
---
---
The mystery photo above is a Dey Time Register Clock. It is an antique time clock. As I browsed the mall, I walked past this piece and didn't know what it was, but I was fortunate to meet the booth owner, who explained what and how this clock worked. This machine recorded the employee's name and time when they punched in for the day. This model is an IBM time clock dates somewhere between the 1890s and early 1900s. Wikipedia has a detailed explanation here.
You never know what you might find on your next Antique Adventure. Share your experience below in the comments. We would love to hear your stories.